We are building an army of Digital Marketing soldiers.
An extensive internship programme to equip you
with the right tools to rule the digital world.
Have you ever wondered why you are seeing ads of a product on your feed you just searched about on google? Or do you have the curiosity to know about how a marketer plays with your mind to make you buy a product. Don't worry, we at Digital Grahak, have got you covered!
Digital Army is a platform for young entrepreneurs to develop their leadership potential through this internship. We believe that youth is the way to shaping a better future and through our expertise, we endeavor to create entrepreneurs.
Be A Soldier of
Digital Army
Digital Marketing
Tools & Methods
Networking &
Earning Opportunities
Communication

Skills Development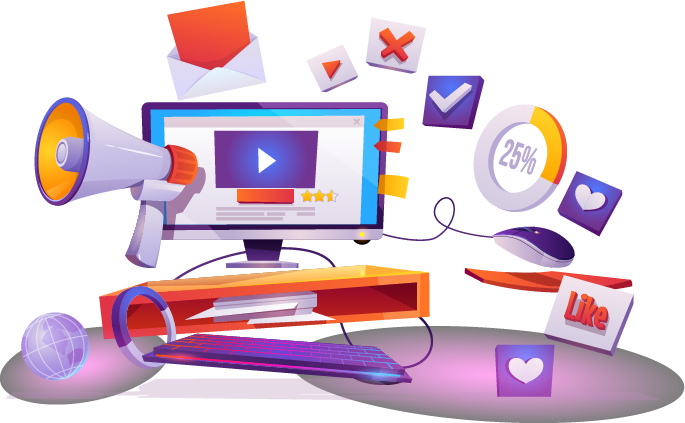 With the steady increase of internet users across the globe, the quantity of online-based/web-based industries is expanding at an incredible speed. This requires the requirement for Digital Marketing. With this, you can know your audience helps to create brand loyalty in the near future and expand your marketing horizon.
Intern With Digital Grahak
Since the beginning, Digital Grahak has groomed over 100 interns and budding marketers. We are currently building the First Digital Army of India of 100 soldiers, who will be educated to adapt to the new normal – the digital space.
It is an initiative where you learn, and upgrade your marketing skills. You will find your ethics , explore your passion, and become more aware about digital marketing with us.
What Our
Soldiers Say
About Us
My 2 months experience at Digital Grahak was filled with enthusiasm and passion where I learnt about Digital Marketing in a whole new dimension.

Ritvik Jain

"Every single job is a challenge. You are walking into a new set, a new character, creating a world, and trying to get comfortable to do your best work".

Shreya

In the two months of my internship, I have learnt so many things, We all worked together as a team and each member added an element in their own different way.

Simarpreet

Within my time at Digital Grahak as an intern, I learned several different things. One of the first things I learned was how to work in SEO.

UMANG SALUJA
Seeking for a
Digital Marketing Agency?