We will increase your website's visibility without any additional expense. Hence, attracting more visitors and more prospects to convert into customers
Rank your website on the first page of google, organically!
Search engine optimization is the process of optimizing the website in order to gain quality organic traffic. The better visibility your pages have in search results, the more likely you are to gather attention and attract prospective and existing customers to your business.
Websites that have relevant keywords in their content would be able to generate more traffic and will have a major influence on social media which ultimately will lead to a boost in sales. Navigation of websites becomes much easier when they have a strong SEO, making it trouble free for new users to discover your company among thousands of other alternatives.
Google being the most famous and widely used search engine around the world, provides the maximum percentile of chance to generate customer reach and accelerate it further. The SEO experts at Digital Grahak first understand your needs and future goals. Then they formulate a strategy keeping in mind what your competitors are doing. Our way of optimisation is the key to increase the domain authority and visibility across various search engines. We will further look after your leads, conversion, visibility and traffic. 
Grow your business with our expertise services. Book a free consultation now.
Measurable Goals
Keyword analysis
Consumer Mapping and understanding Off page website traffic
On page strategy
Website optimisation
Keyword optimisation
Website upliftment
Keyword Analytics
SEO reporting
Website Ranking
OrganicTraffic

The Results: 50% increase in keyword growth
The goal for an organic brand was to increase overall organic visibility through the improvement of targeted keyword rankings with a high conversion rate, as well as increase relevant traffic to the website.
MORE INFORMATION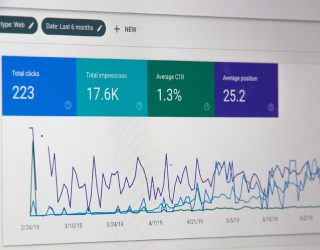 Got 5000+ targeted new users in a span of 6 months
A 30-year-old enterprise with one of the most perfect CO2 solutions wanted Digital Grahak to help them get more organic visitors on their website.
MORE INFORMATION
Seeking for SEO services?
Get in touch with us.